Donate Now!
Thank you for supporting us! We have the following options available as donation opportunities from our website. If none of the donation opportunities below include programs which you are interested in supporting, you may contact us to find out more donation opportunities by phone or email.
Lamplighters Music Theatre

Your gift sustains one of the world's preeminent Musical Theatre Companies, allowing us to:
Produce the comic operas of Gilbert and Sullivan (and other works of comparable wit, literacy and musical merit)
Keep ticket prices competitive (so people throughout the Bay Area can enjoy high quality classic musical theatre)
Provide performance opportunities to local theatre artists
Promote appreciation for the arts through youth programs, school performances and community outreach
For information on how to make a tax-deductible gift to the Lamplighters in your will or through stocks, annuities, insurance policies or other forms of planned giving, please contact Cheryl Blalock at cblalock@lamplighters.org or 415-227-4797.
Lamplighters Music Theatre is a 501(c)(3) tax-exempt non-profit organization. Tax ID number: 94-6109095.
Donate
Pacific Ballet

We follow the philosophy of Danilova and Balanchine, who believed that the quality of ballet instruction was more important than the quantity. This philosophy is followed by some of the most selective schools in the United States, including the School of American Ballet in New York City. We encourage our students to have other interests in addition to ballet, knowing that not everyone plans a career in dance. We also provide daily classes for intermediate and advanced students who are very serious about their studies. Your donation helps us keep our costs down for our students and keeps them on their toes!
Donate
POST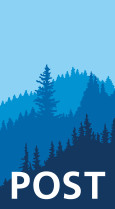 Peninsula Open Space Trust (POST) protects open space on the Peninsula and in the South Bay for the benefit of all. Please consider making a donation today along with your purchase of tickets. By doing so, you will be contributing towards a lasting legacy of scenic beauty, clean air and water, locally grown food and places for people and wildlife to thrive.
Donate
PYT

Peninsula Youth Theatre could not provide outstanding theatrical learning experiences to the young people of Silicon Valley without the support of our donors. Your donations allow us to provide low-cost student matinees of all of or productions, as well as scholarships for low-income students and families to all of our programs. PYT fees cover approximately 60% of our expenses – to fill the gap we depend upon foundations, companies and individuals like you.
Donate
Smuin Contemporary Ballet
You make our dance possible.
Smuin is a nonprofit that presents over 60 shows each year throughout the Bay Area. With ticket sales covering less than 40% of our budget, your donation matters! Our generous donors ensure the creation of new works, health and wellness benefits for our dancers, and the highest quality productions.
Donate