Socially Inept: Roast of Silicon Valley - March 2023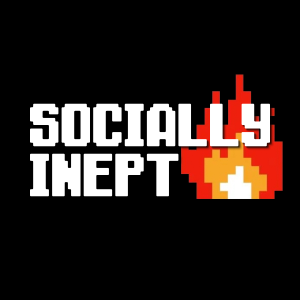 Presented by Socially Inept, LLC
Friday, March 31, 2023 at 8 p.m.
Corporate techlords rule the world like a bored kid f***ing around in SimCity 2000. And you work for them, because the snacks are free. We get it, we used to be just like you - did the cringy bidding of the same data-driven demigods - our wills waning, souls wasting, waiting silently for our stocks to vest.
Then we quit.
Formed a fearless band of renegade tech comedians.
Now we roam from town to town, roasting whimpering techies like you in front of live crowds. We have sold out shows in NY, LA, Austin, Seattle and San Francisco, but something always brings us back to Silicon Valley. This performance is 90 minutes long, no intermission and is appropriate for ages 18+ due to subject matter and mature language. Anyone under 18 will not be admitted into the auditorium regardless of ticket purchase.
SecondStage | General Admission |$38 Adults
$33 Seniors (62 & Above), Students (21 & Under)
$34 Groups of 6 or more
Ticket price includes $3 Facility Use Fee
Other fees, depending on method of purchase, may apply
No lap passes are available for this performance